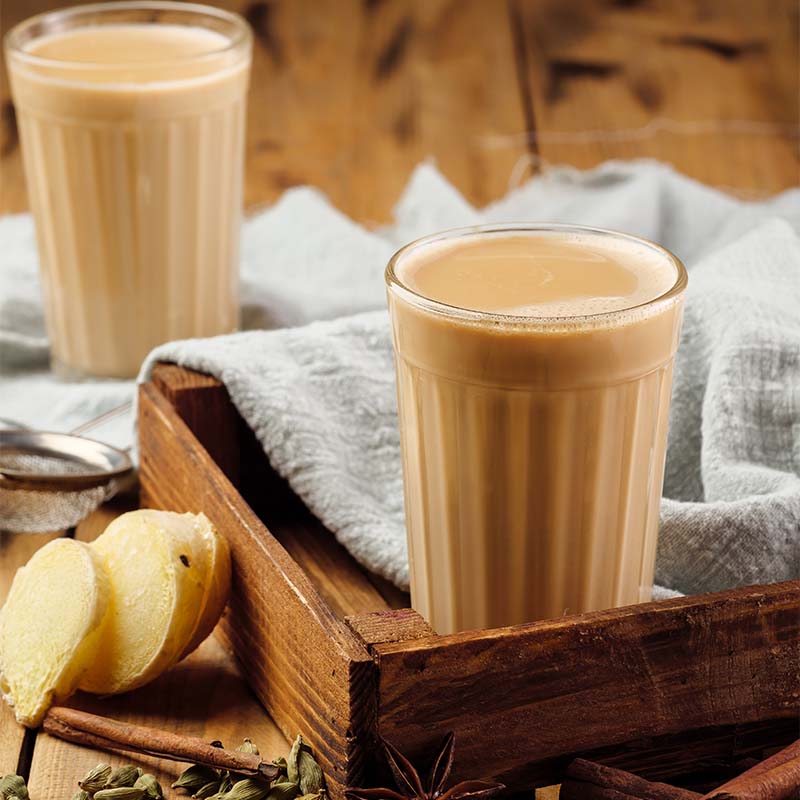 Our ready made Masala Chai mix makes it easy to pour the perfect Indian tea without the preparation fanfare.
Read our article on the origins of masala chai.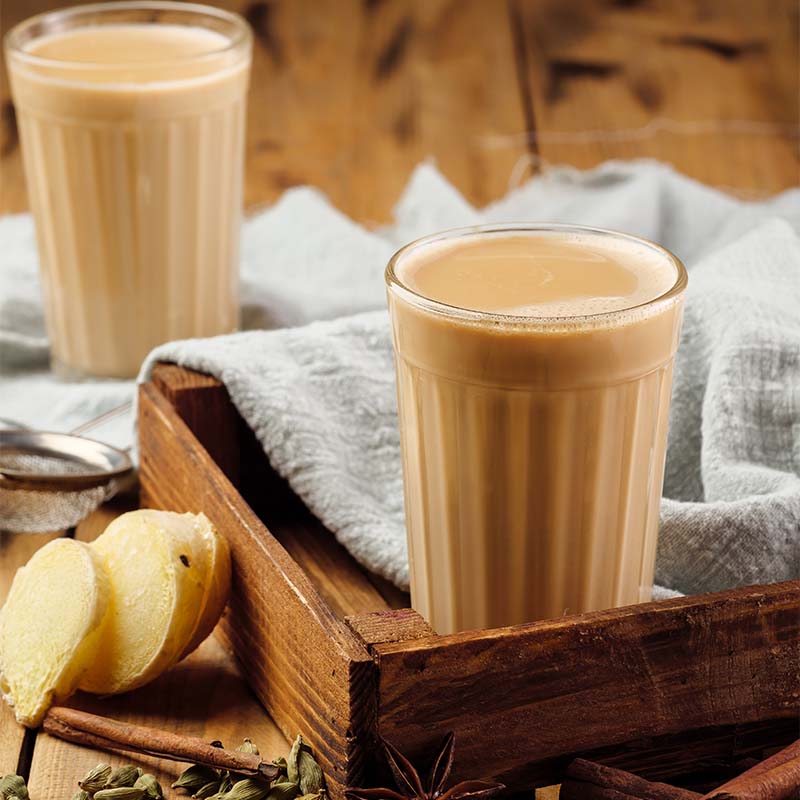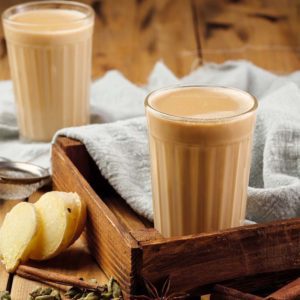 Masala Chai (Indian Tea)
Fast track your way to the perfect Indian cuppa with our ready made spice blend.
Instructions
Pour ½ cup of water and ½ cup of milk (any milk) into a pan.

Add 1 teaspoon of the masala chai to the water/milk mixture.

Bring it to the boil, being very careful not to let it overflow.

Once boiled reduce the heat immediately and simmer for 4-5 minutes, until golden brown.

Carefully pour the tea through a sieve, directly into a cup or into a teapot or heatproof jug.

Enjoy, while it's still nice and hot.
Notes
Use any kind of milk eg soy, oat, rice etc. You can also add extra loose leaf tea if you require a stronger taste.
Nutrition
Buy the ingredients