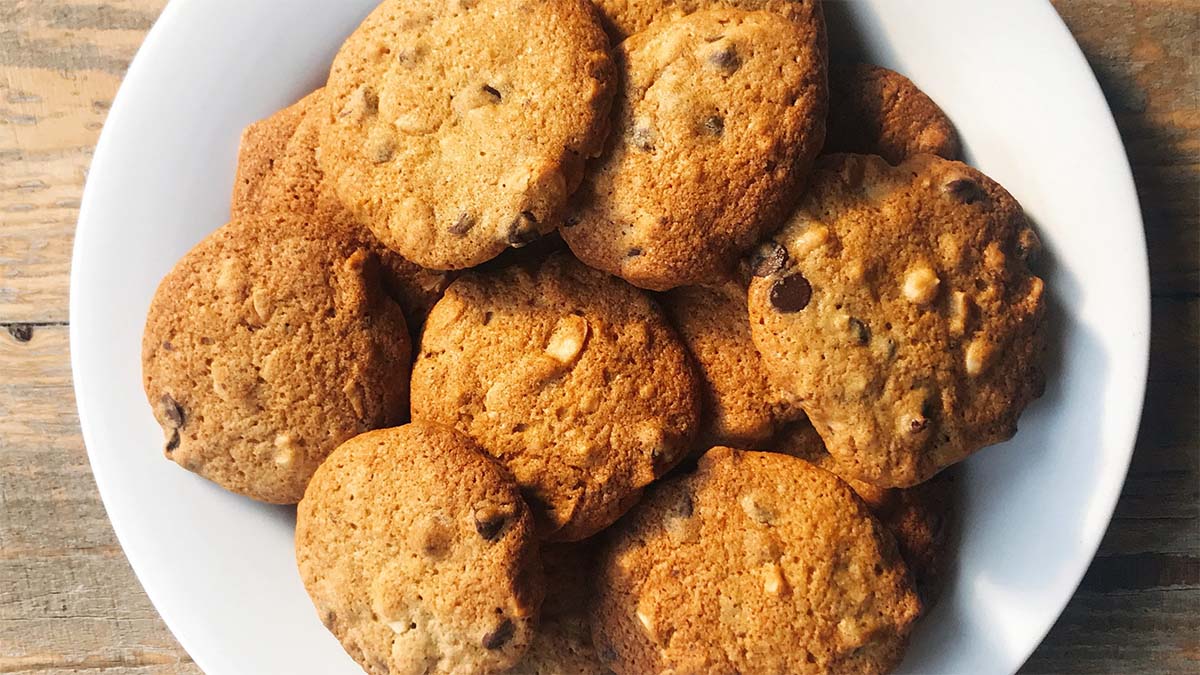 These cookies are easy to make and taste great. They have a chewiness and a slight crunch to them and they don't have to be perfect in shape. A really good recipe to get the kids involved.
I've put my twist on this by adding the Winter spice blend (not just for Winter by the way!). You can also make these just with chocolate chip or just with nuts as long as you stick to the total grams of dried ingredients. Suggestions for other dried ingredients are: milk/dark/white chocolate chips; dried fruits like raisins, sultanas, apricots; crystalized ginger; peanuts (unsalted), flaked almonds, chopped nuts, hazelnuts.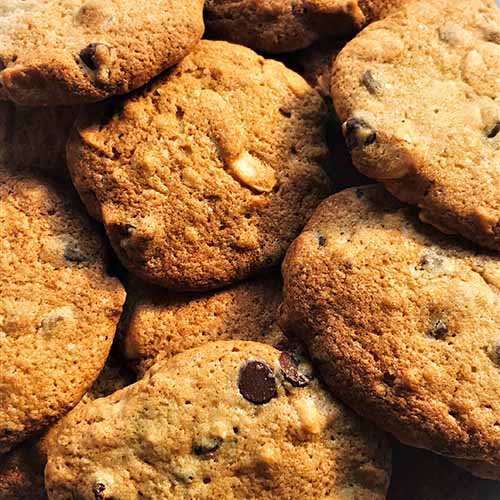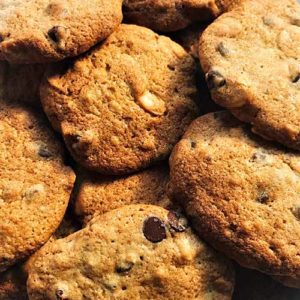 Chocolate Chip and Nut Spiced Cookies
Chocolate Chip & Nut cookies with a Spice Yard twist added by our Winter Spice Blend
Ingredients
300

g

flour

150

g

unsalted butter

(softened)

125

g

light brown sugar

100

g

caster sugar

2

tsp

vanilla extract

1

egg

1

egg yolk

1/2

tsp

bicarbonate of soda

2

tsp

Winter Spice Blend

320

g

chocolate chips and nuts

change the ration to your own desire!
Instructions
Planning & Preparation
Line at least 3 baking sheets/trays with baking paper

Soften the butter in the microwave and then let it cool

Add the bicarbonate soda and winter spice mix to the flour

If using dried ingredients, ensure all the pieces are the same size, chop if needed
Method
Place both the sugars in a bowl and add the melted butter to it, beat together.

Add the vanilla extract and the egg and egg yolk to the bowl.

Carefully tip in the flour.

Now fold in the dried ingredients.

If the mixture seems too thick, add a little milk until you get a light creamy texture.

Using a 60 ml scoop or spoon, take the mixture and drop on the baking sheet about 8 cm apart.

Place in the oven for about 15 mins.

Once golden, take out of the oven and leave to cool down before you transfer them onto a plate or biscuit jar.
Buy the Spice Yard Winter Spice Blend to create these special cookies