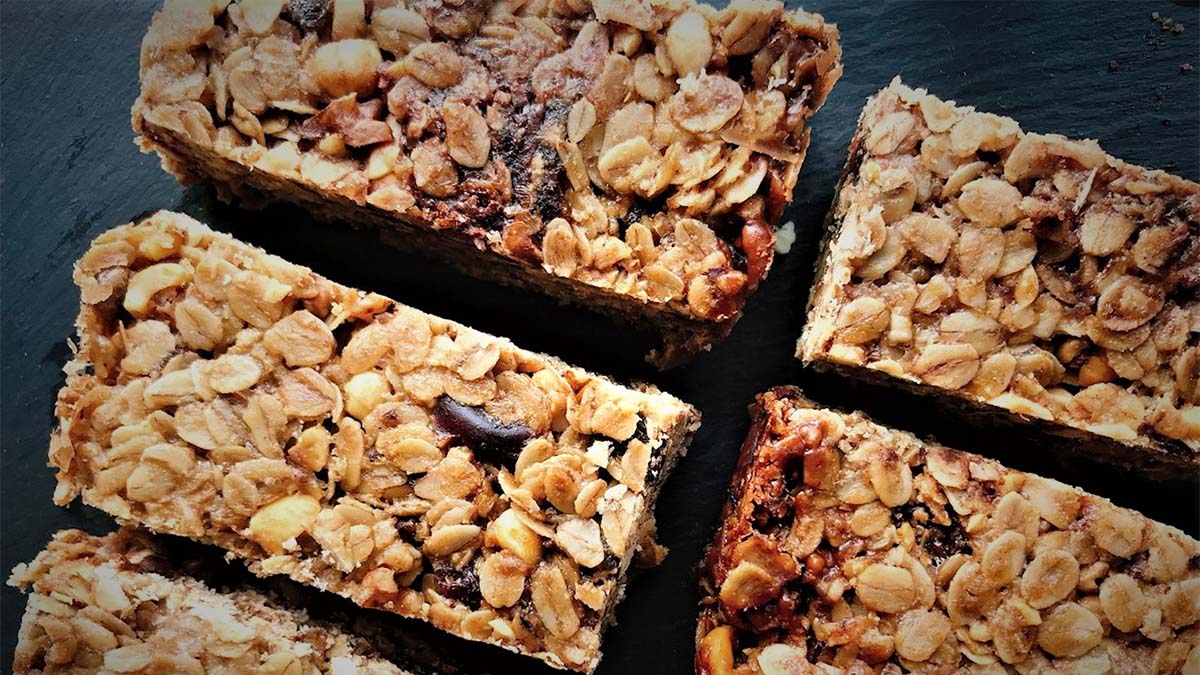 Think tea,
think coffee,
think latté,
think cappuccino….me time!
Just 10 mins to ponder, to think, to reset your mind and a nibble of these delicious gooey sticky spiced flapjacks with your favourite drink!
I don't know about you but I forever spend time down the "healthy snack aisle" trying to choose the best breakfast bar to have with my tea. After reading and comparing all the ingredients, the fat/sugar content, not to mention the calorie counting, I am none the wiser. Then there's the price. The number of flapjacks in each pack will barely last you the week and they call this value. They also never quite have enough nuts in there for me, or are a little too sweet. Whatever your preference you can easily make these yourself and to your liking.
Make them on a Sunday, so you have a healthier snack to eat during the week, instead of reaching for that bag of crisps or chocolate, as I invariably do!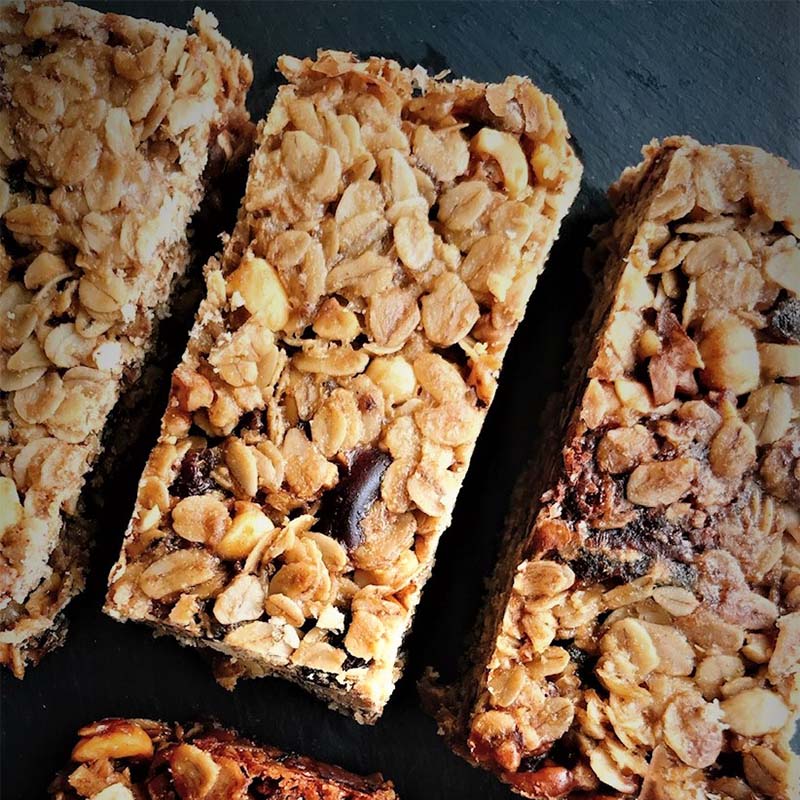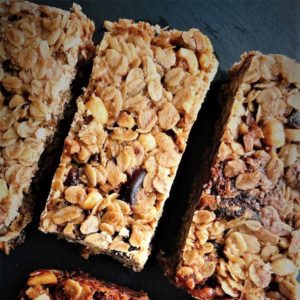 Gooey Sticky Spiced Flapjacks
Delicious flapjacks with a hint of spice. Perfect for relaxing with a cuppa.
Equipment
Baking tray or foil tray, lined with baking paper
Ingredients
250

g

unsalted butter

225

g

soft light brown sugar

4

tbsp

runny honey

1

pinch

sea salt

1/2

tsp

Winter Spice Blend

150

g

mixed nuts

e.g. hazelnuts and walnuts

100

g

mixed dried fruit

350

g

rolled porridge oats
Instructions
Preheat the oven to 150ºC

Grease and line a foil tray (20cm x 30cm)

Place the butter, sugar, honey, winter spice and salt in a medium pan over a low heat, then allow the butter to melt, stirring occasionally.

Meanwhile, roughly chop the nuts and any larger dried fruit, then stir them into the pan along with the oats.

Transfer the mixture to the prepared tin/tray, smoothing it out into an even layer, with the back of a spoon or spatula.

Place in the hot oven for 35 minutes, or until golden around the edges.

Leave to cool completely, then cut into squares and serve.
Notes
Tips
I used giant rolled oats as that's what I had in my pantry. I also threw in some pitted dates. You can  add whatever you have leftover in your kitchen. Ensure that the dry ingredients you use, in total, are 250 g (between nuts and fruit)
Other suggestions for nuts you can use would be walnuts, hazelnuts, pistachios, salted peanuts (not roasted), macadamia, almonds, Brazil, cashew, pecan. Similarly dried fruit from sultanas, raisins, figs, apricots, dates and cranberries
Adding more nuts will give the gooey sticky spiced flapjacks a bit of crunch, but the chewy sweetness with a little hint of spice will make them feel indulgent!
Buy the Spice Yard Winter Spice Blend for this recipe